NEED A WORKPLACE PLAN
TO AVOID COVID DISRUPTIONS?
TESTD is the one platform that manages vaccines, testing, and exemptions
The only choice that's HIPAA compliant and awarded ISO
certification for integrity, security, and privacy.
With COVID impacting most companies of any size,
you need to get your team vaccinated, testing regularly, or
documenting a claim for exemption. TESTD does it all. Easy
self-scheduling. A dashboard that updates in real time. And
minimal click reporting. Secure, encrypted, and paperless!
Whether you have ten employees,
or ten thousand. Whether they work
under one roof. Or never set foot inside
your building. TESTD protects your people,
and everyone with whom they come
in contact.
On one screen, see every patient who
needs consultation, including their contact
information. Easily manage calls and
notifications, which instantly
update the data on employers
dashboard screens.
Get detail health reporting by city,
state, region or nationwide. Manage broad
initiatives like vaccine distribution
and successful immunity.
TESTD is built to integrate with your
laboratory information system(LIS) for
minimal hand entry of data and maximum
assurance of end-to-end test specimen
custody. One-click reporting to the
medical provider.
Getting our nation safely back to work
means getting our hospitality industry
back to full capacity. With TESTD, you
can have confidence that your staff
and customers are protected.
Teachers and educators represent the
single largest group of employees in
America. While online classes have been
able to keep some students engaged,
TESTD can help restore the full in-person
classroom experience.
From airlines and cruise lines to hotels
and vacation rental services, the COVID-19
pandemic has been devastating. With
TESTD, you can give your employees
and customers the confidence they
need to get out and safely see the world.
Empty stadiums, theaters, and concert
halls are a wise precaution in the middle
of a raging pandemic. Getting seats filled
again means widespread testing and test
management — so venue owners can open
safely, and entertainment lovers can
get the thrills they need.
Everything you need on

ONE software platform
Reliable
Artificial Intelligence test
scheduling.
Scalable platform built by
a leading
supplier to Dept of
Defense and
Dept of Treasury.
End-to-end chain of custody
through
the lab and medical
provider office.
All data is encrypted.
Flexible
Focus on one health concern
or expand
to monitor a broad
range of health needs.
For workplace management,
concierge
guest testing and home telemedicine
screenings.
Expand or limit access to key
metrics by
managers according
to needs.
Reports as you need them,
sorted by
location, state,
department, or global.
Efficient
Save time for employees and guests
needing tests.
Reduce staff hours for
scheduling and report preparing.
Provided as a "Software as a
Service" (Saas) platform, to minimize
your IT needs.
Management software integrates

with clinical lab, pharmacy,
and provider
software to reduce
delays and human
error.
BLOCKCHAIN technology
brings

healthcare into
the modern era
Now, access to medical data is literally in the hands
of
patients -- on their smartphones. All information
is
encrypted and stored in blockchain, making it
vastly
more secure, available to the patient 24/7, and
at
considerable savings to the employer,
the doctor, and
the laboratory.

Health professionals and disease researchers
can have
access to anonymous information about
health trends
and health needs before
they become catastrophes.
QUALITY MANAGEMENT POLICY
TESTD, Inc. is committed to meeting our customer's needs
by providing health application services, satisfying interested
parties' requirements and continually improving its quality
management system.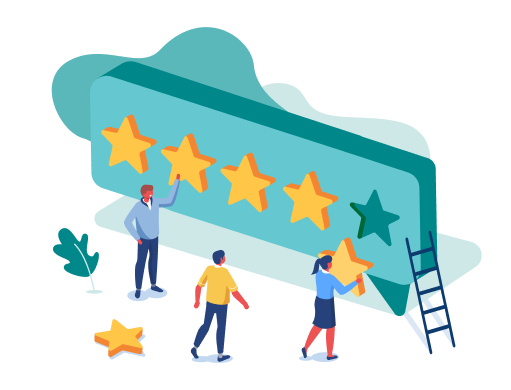 INFORMATION SECURITY & PRIVACY POLICY
TESTD, Inc. is committed to protecting the information critical to its
business operations and interested parties from unauthorized
access and use, satisfy applicable requirements and continually
improve its information security management system.